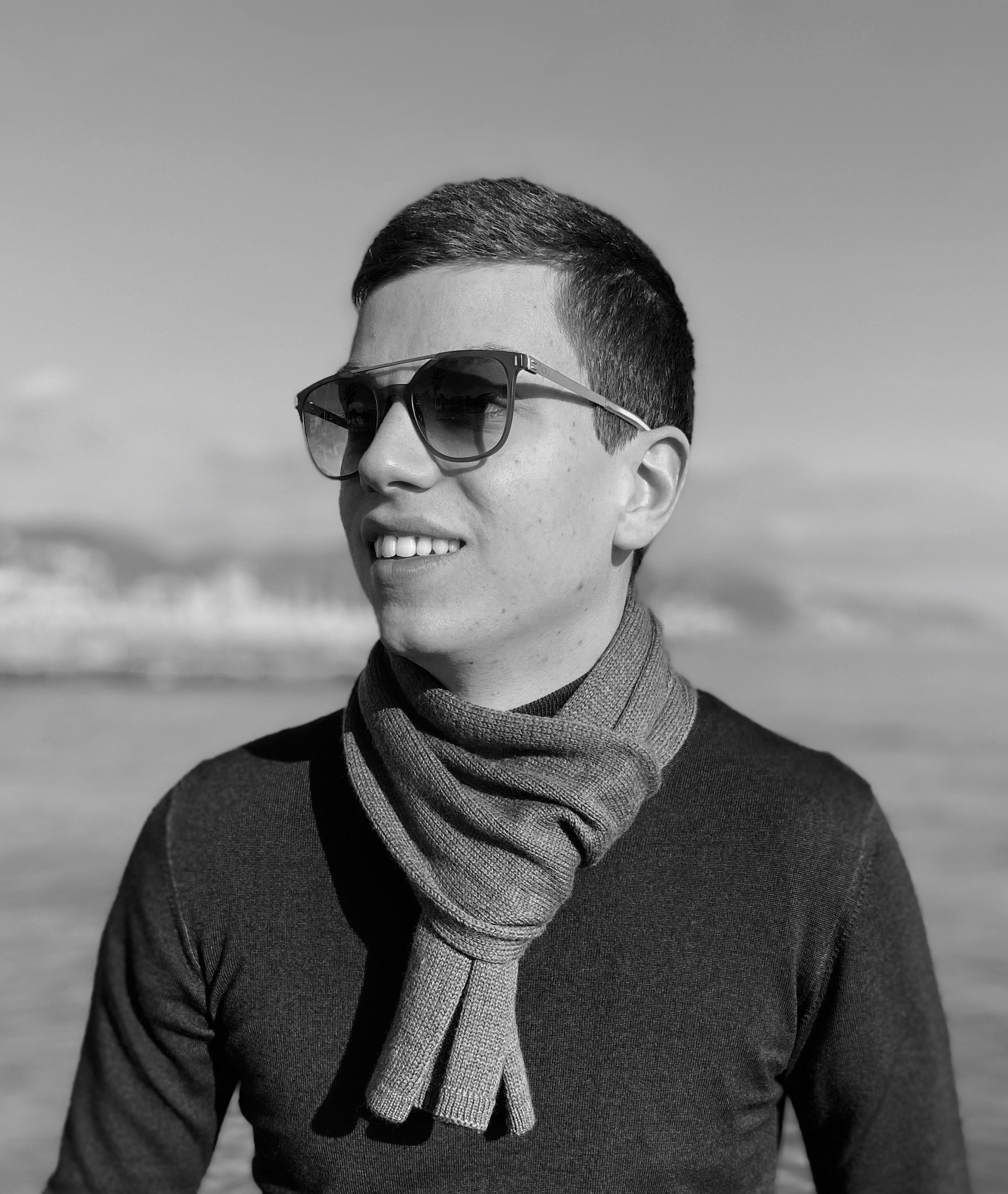 About me
Hi, I'm Gabriele. I am a Computer Engineer based in Torino, Italy. I am passionate about technology and how it applies to real world scenarios. After pursuing my Master's degree at Politecnico di Milano in December 2018, I was selected by Fiat Chrysler Automobiles to join a team that deals with one of the most challenging topics in the automotive field: ADAS development for Autonomous Driving applications.
In the last years, I had the pleasure to work on several projects ranging from a variety of fields, such as Android mobile applications, Web applications, Computer Security, Artificial Intelligence, Machine Learning and I'm so much willing to learn something new every day.
I am always up for new challenges and projects that would contribute to growing my portfolio, reason why I am constantly up-to-date with the latest developments within frameworks, architectures, development workflows and coding. If you running a business and you are looking for an experienced full-stack freelance software engineer that can potentially help you achieve success, I hope you would be up for considering me a good fit for your new project and/or team. Feel free to drop me a message at any time, that would be really appreciated! I like initiating potentially promising conversations, even if via informal chats. Cheers!
Services
Hey, have a look to my services and skills!
Java
Java is the first programming language I learned. In the last years, I had the possibility to use it in different projects such as videogames, Telegram bots and software used for warehouse managements for companies. I have gained great experience with Java 7 and 8 throughout my career and am excited about its future developments.
C/C++
Thanks to their optimization, C and C++ are most used compiled programmig languages, especially in areas where the management of hardware resources is required. Since currently I'm working in the automotive industry, during the development phase, I always keep in mind all the MISRA rules in such a way to ensure that C/C++ code is safe, secure, and reliable.
Android
What's better than developing software that is fully portable? During my university career, I developed a mobile application to ease my commuting from home to university and make it more efficient. That's when I started growing a passion for mobile apps development.
Today, I keep on developing Android applications complying with the latest technology standards and the design recommendations.


Web Development
I've always been fascinated about Web Development. Back in High School, I developed my very first website in pure HTML and CSS, as a full self-taught. Later on, I have increasingly broadened my knowledge in Frontend/Backend development, featuring a wide range of programming languages and frameworks, including Javascript, PHP, MySQL and JQuery.
I love developing web applications, it gives me the chance to enhance my creativity and I like having a real-time feeling of my results.
Clean Code
Software Development isn't solely shipping bits to meet customer requirements. Software quality does matter in all its aspects.
Writing code in an orderly, structured and clean way is the key to deliver succesful software that can be easily and efficiently maintained.
Cybersecurity
What about one of the most trending topics in the recent years? Cybersecurity is a very interesting yet deeply complex computer science topic. It aims at protecting confidentiality, integrity and availability of an information technology system.
That's why Security is one of the main aspects that concerns me the most when it comes to software development.
Experience
Have a look at my personal experiences!
FCA Italy S.P.A
ADAS System Software Engineer
06/2019 - present
Politecnico di Milano
Master's Degree in Computer Science and Engineering
09/2016 - 12/2018
Tholomeo
IT Supervisor and Responsible of Tholomeo (MBA project group)
06/2016 - 07/2018
Studio Tecnico Alfa
IT Supervisor
09/2014 - Present
Politecnico di Milano
Bachelor's Degree in Computer Science and Engineering
10/2013 - 07/2016
I.T.G. Pier Luigi Nervi
Technical high school Diploma - Surveyor
09/2008 - 07/2013
Contact Me
Contact me for more info!
If you want more information about me or if you want to realize your project, feel free con contact me!

Hey, did you check out the social links below?